INDERSONS, a professional family business, is one of the top distributors of electrical products in Delhi/NCR for leading brands like Finolex, Polycab, KEI, Havells, Legrand, L&T, Honeywell-MK, Wipro, Secure Meters, Gewiss-Italy, Jaquar LEDs, Crompton, etc. Indersons is also the exclusive Delhi distributor of Mumbai based Atomberg-Gorilla for its entire range of super energy efficient & 5 star rates BLDC fans.
We are preferred suppliers to a number of corporates, embassies, Delhi Metro and numerous Architects, Builders, Interior Decorators & Electrical Contractors. Indersons infrastructure includes more than 10,000 sqft of inventory and 2,500 sqft of office & display space including a lifestyle fans experience centre – iStudio at Rajouri Garden Main Market. Indersons also operates a very successful & popular online ecommerce portal – www.bestofelectricals.com
Indersons product offerings are very relevant to entities who are executing Civil, Electrical, HVAC, Fire Fighting, Interior Decoration/Refurbishment Projects and also MRO/O&M businesses. So whether you are constructing a new home, office, factory or refurbishing any type of premises – we have a solution for you.
We help reduce your procurement overheads by offering you a one stop solution for electrical accessories – beginning from Conduits, MS Boxes to Wires, Armoured Cables, Modular Switches, MCB/DB & Switchgears to LED lights, Energy Meters and Fans/Geysers – all from branded manufacturers.
Just a phone or email and we do delivery all across Delhi/NCR/Pan-India. Competitive prices, ready stocks, prompt delivery and flexible payment terms – what else you need.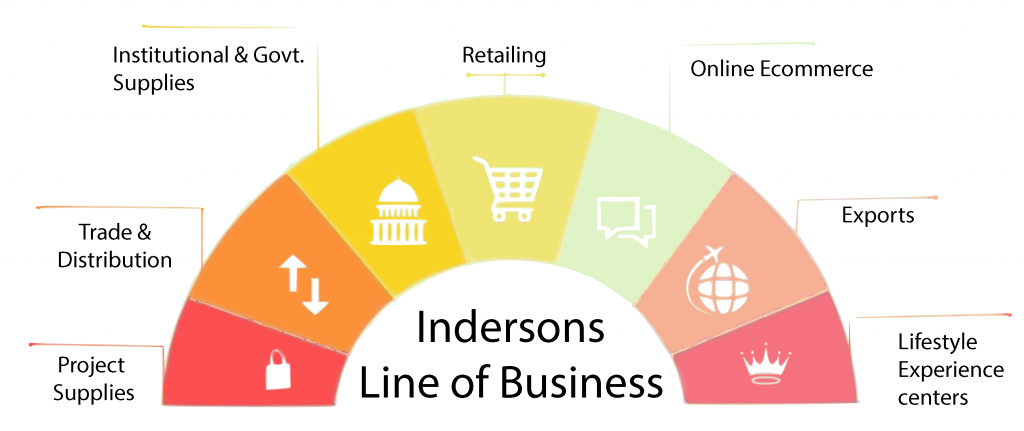 Indersons was established in 1965 as a transistor radios manufacturer by a young entrepreneur. By mid 70's the business changed to electrical & electronics retailing. The next generation joined the business in early 2000 and from there began the transition to a professional project supplies outfit which today has expanded to include trade & distribution sales, wholesale & project supplies, retailing, exports, online ecommerce supplies and lastly lifestyle electrical products.
Indersons management brings a strong experience of varied business disciplines. This includes working in start-ups in India and abroad as well as with blue-chip MNCs. The above experiences alongwith respective commercial, managerial and technical skills have merged into a unique identity – Indersons.
Within its staff, Indersons employs committed and motivated individuals who come from a mix of sales, customer support, delivery logistics, finance and administration backgrounds. A unique differentiator for all our staff is their exceptional communication skills, which we feel is key in today's global business environment.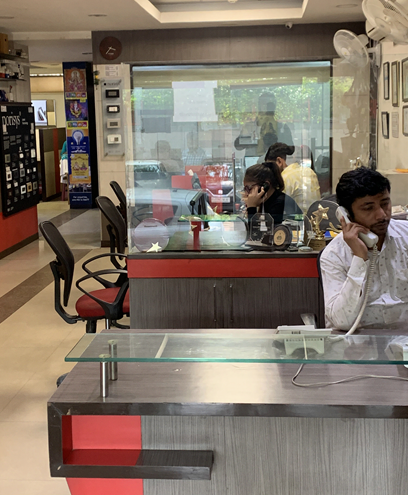 The ever liberalising Indian economy, thrust in infrastructure, manufacturing and services sector, continued investments in power generation and the focus on renewable energy – makes the prospects of the electrical and lighting industry excellent. Indersons is excited to continue contributing in this growth along with all our stakeholders.
We also hope to add sustainable products and solutions to our portfolio in near future so as to support a greener environment.